Being able to transport and store your equipment in a safe and secure manner is essential in this line of work. About 5 years ago I switched from duffel bags with padding and cardboard boxes to using Peli cases. Peli is of course one of the leaders in the field of making bombproof cases. The company has been around since 1976 and make hundreds of different cases. There is hardly an use application they Peli does not make a case for. In addition to that they also have a range of inserts for most cases which lets you customise the case to fit your needs.
I use a wide range of Peli cases ranging from very small memory card protectors to very large ones for 50″ flatscreen monitors. However the 1610 Protector case is the one I use most. It is the size of a medium suitcase which means that it packs a reasonable amount of hardware kit or tools. It is also a perfect size for personal luggage on a multi day trip. I regularly travel with one of these packed with my spare clothes, as well as my laptop and other personal (tech) kit. Using a case like this means I do not have to worry about tossers (i.e. baggage handlers) throwing my luggage around. they most likely injure themselves or their colleagues if they try that. The only disadvantage is that a case like this has a higher tendency than normal to be pulled by security for a closer look. Especially if you have it loaded with small electronics and cables like mine normally.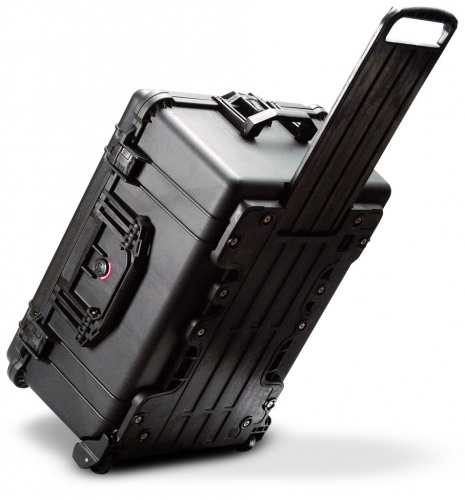 Let's look at the basics the case measures 24.83″ x 19.69″ x 11.88″ (63.1 x 50 x 30.2 cm), weighs 19.50 lbs (8.8 kg), has two sturdy roller type wheels, 4 swing type handles and a large pull-out handle. The cased all parts are made out of Polypropylene except of course for the metal fittings. It comes fitted with a purge-vent allowing you to equalize over or under pressure. This makes opening the case when changing altitudes easier and safer. Closing is done by 4 latches and the case lid is sealed using a rubber O-ring seal. Some of the most common accessories are the divider, the lid organizer and the "pick n pluck" foam.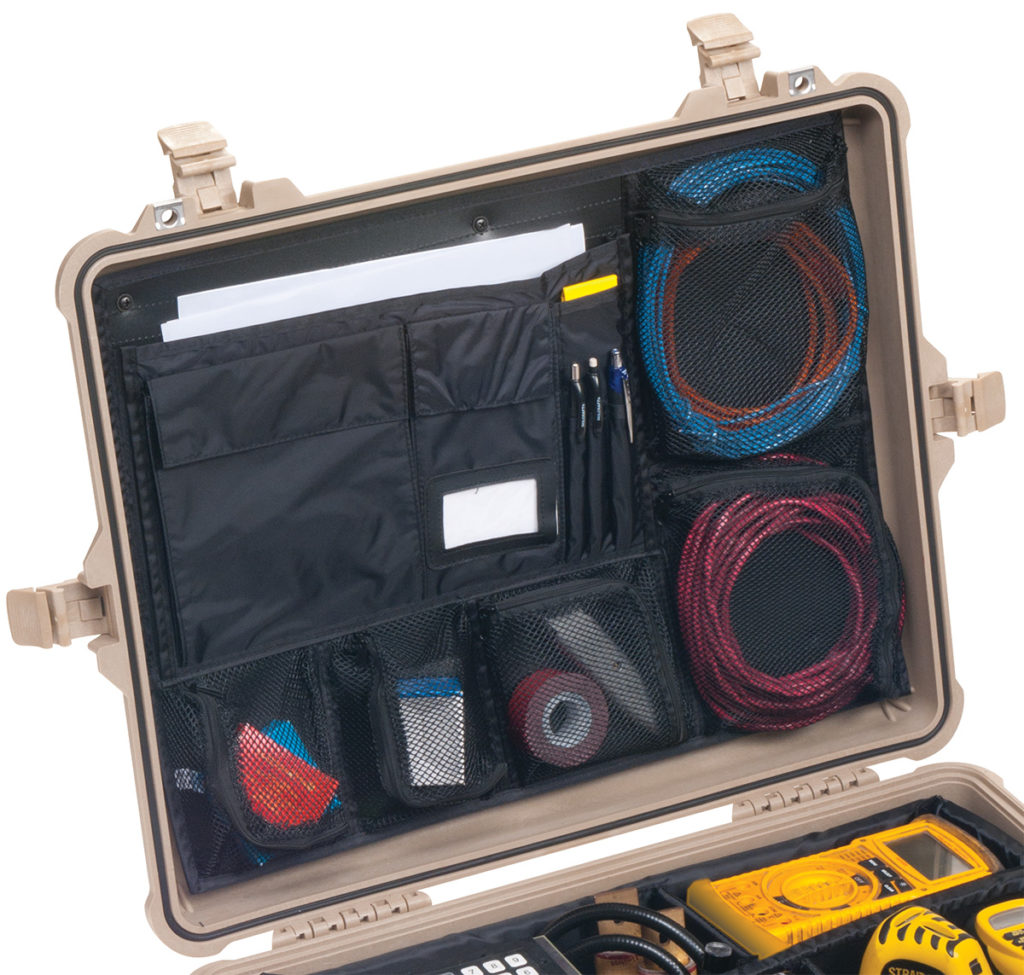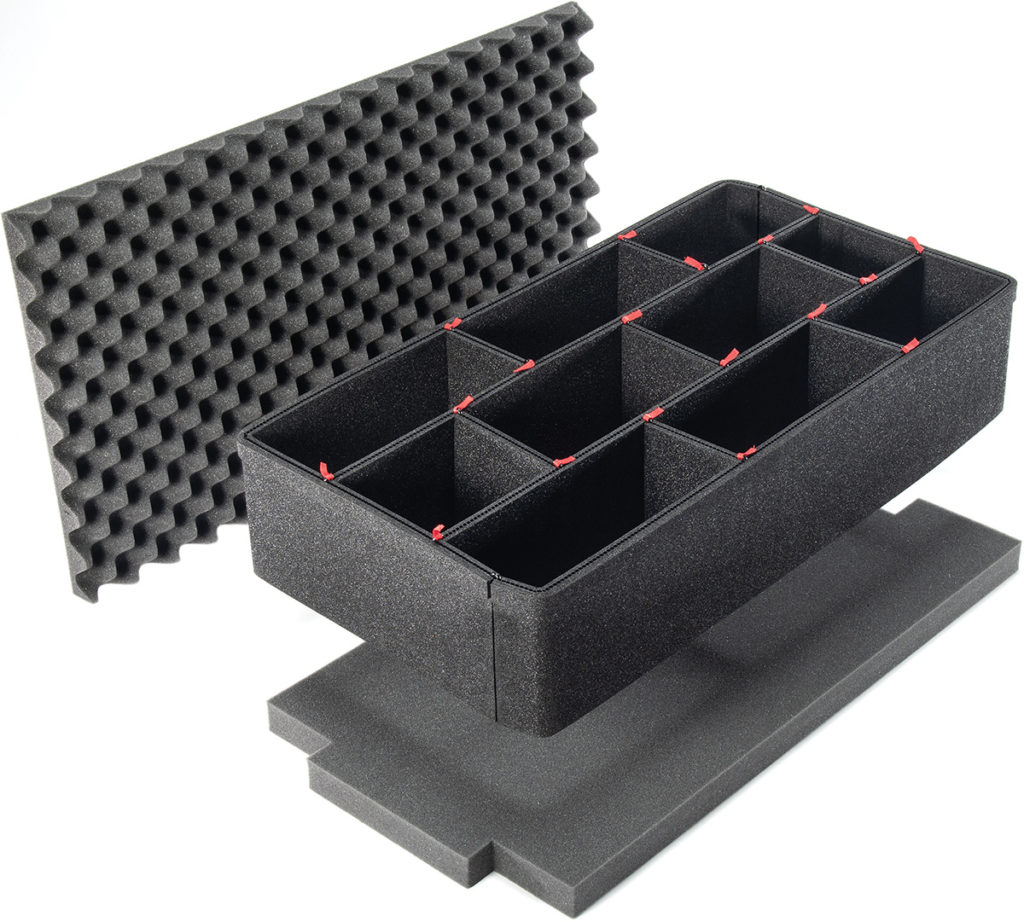 I found that the lid organizer is a perfect way to use the "lid space" efficiently. rather than stack items in the case above the rim level and hope that it will still close this organiser let's you store smaller items securely inside the lid. The divider and "pick n pluck" foam serve basically the same purpose; to divide the main space into smaller compartments. The divider creates a number of rectangular spaces while the "pick n pluck" foam allows you to customise the spaces both vertically and horizontally.
Verdict:
I have several of these cases, the oldest dating back to 2013. I've taken the case on nearly a dozen deployments since and it has been through numerous airport baggage systems, thrown in trucks, on top of buses, sat on, jumped, left out in torrential rains, blistering sunshine and more. It has been exposed to pretty much all kinds of abuse and survived. The exterior is battered and scraped but has not cracked, all handles are still attached and the wheels haven't come of either. What is most important NONE of the contents have ever been damaged by impact or fluid. I can really not find fault with these cases at all. My only criticism is the weight but I guess that is something unavoidable if you need a sturdy case.
What is also a big plus is Peli's warranty; their cases come with a lifetime warranty against breakage or defects in workmanship. That clearly is a sign of faith in their products and something that should put your mind at ease.

For more details please check the Peli website.
Please follow and like us: